Presentation
In 1984, with the coming out of the well-known "Lionne sauvage", the peugeot 205 GTI, Mister Baudouin MICHEL, the present director, worked out a large kit for this sports car. This large kit got the official approval of Peugeot. In fact, for the first time in the car history, Jean TODT, who was at the head of Peugeot, decided to give the official approval to a large kit.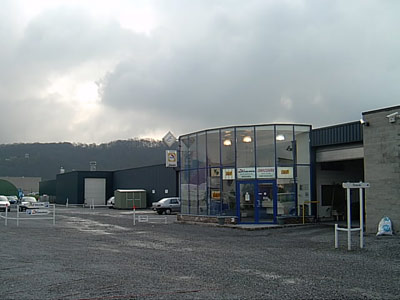 In 1991 Mister MICHEL decided to diversify his firm and to extend his activity to other marks of coachwork. With this aim in view, DIMMA Design settled in an appropriate area. DIMMA Design is now situated in the industrial area of Wandre, along the motorway E25.DIMMA Design has now a good geographical position as more than 90.000 vehicles use that motorway each day. Today DIMMA Design has a piece of ground of about 13000 square meters and a building of 3500 square meters.
With the coming out of the Peugeot 306 in 1994, Peugeot got directly in touch with DIMMA asking for the creation of a large kit for the new model. For DIMMA Design, the creation of this new kit was the opportunity for innovation.
In 1995, Citroen Sport also turned to DIMMA Design services for the pressing of the wings of the Citroen Maxi Kit Car.
Thanks to its experience in casting and its gift with polyester DIMMA Design got known in aeronautic and has been selected by the firm Hexcel for the making of equipment to manufacture pieces for aviation.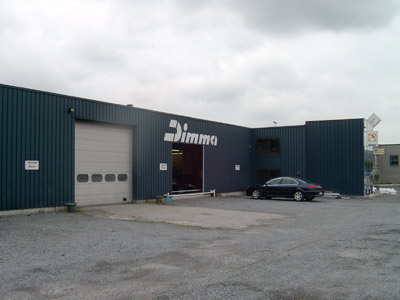 In 2000, DIMMA Design was pointed out by Peugeot Sport to produce the coachwork kit used at the present time on the Peugeot 206 Super 1600. Today DIMMA Design is taking a direction towards the marketing of car accessories and the extension of the DIMMA Design kit range by producing small kits under the name of DIMMA Design concept.